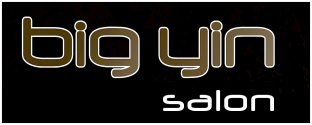 About Us
Adam Sloan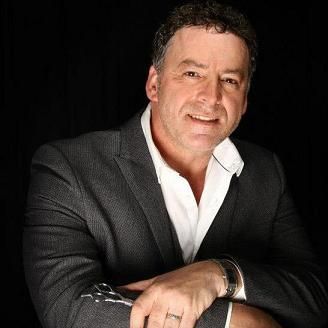 I grew up living above my Fathers hair salon, so I guess you could say that hairdressing is in my blood.
My Father was my biggest inspiration, instilling in me a positive work ethic. I still live by his favourite saying 'You are only as good as your last haircut'. I feel this keeps you grounded and your standards high.
I began my journey sweeping up in my Dad's salon in Glasgow. This is where the name 'Big Yin' originates. It means 'Big Person', and at 6' 4" and 19 stone, this certainly described my Father. That was 50 years ago, and we have carried the name on to this day.
I started my career at 16 where I undertook a two-year City & Guilds in Hairdressing. I then spent the next year perfecting my skills in Old Bond Street, London. I used this experience and took a two-year Advanced City & Guilds course at Havering Technical College then I went back to work for my Father, spending the next 10 years as a Manager in his Salon. During this time I saved hard, eventually buying the Salon from my Father.
We now have five Salons and opened up our first 'Big Yin Gents Division' specialising in all aspects of men's grooming. We are continually growing company, sharing my knowledge with my staff and managers.
I have worked as a session stylist, celebrity hairdresser, made globally distributed educational DVDs, won regionally in The L'Oreal Colour Trophy, judged in competitions, and been an author for City & Guild in an industry standard level 3 book. What I consider my biggest achievement to date, is that five generations of three families now grace our Salon's.
With all this experience I still spent any spare time attending courses constantly learning and updating my skills. I have worked hard to achieve my Assessors Award in both male and female hairdressing, and I now work for City & Guild as an Examiner and Moderator and sit on the City & Guild Advisory Board as a Member of the Committee and I now sit on the City&Guilds advisory group as a board member.
My passion has always been education, so much so I opened a Teaching Academy in Rayleigh, Essex. We then went on to deliver education at a second Academy in Futures Community College in Southend, and our third at The University of East London at Docklands.
We have our own a Community interest Company, headed by our CEO Kevin Walsh, a pillar of the local community. The Big Yin Group believes firmly in raising funds for our local area, which we are now able to do through this charity.
What a career so far for a wee backstreet boy from Glasgow. I consider myself incredibly lucky to enjoy what I do so much. There is never a day when I don't look forward to going to work. I have been taught by so many outstanding educators over the years, and I firmly believe that this is the key to my success, along with ensuring great customer service because without our customers we are nothing.
I sincerely thank our existing clients for their custom, and I welcome new clients to come and try the services of our talented Stylists and Juniors, and experience for themselves our relaxed atmosphere and hairdressing skills. We pride ourselves on welcoming everyone at our Salon's.
Adam Sloan
CEO